Racist Violence Recording Network: Justice to uphold the Rule of Law in Greece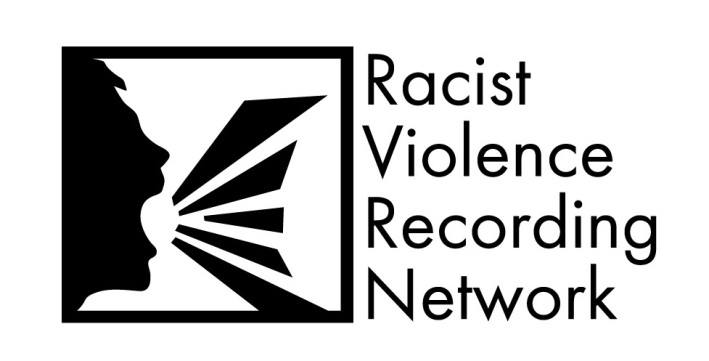 ---
Professor Maria Gavouneli, President of the Greek National Commission for Human Rights (GNCHR), talking about the work of the NHRI in combatting forced labour and human trafficking (ENNHRI Annual Conference, Brussels 14.11.2019). Watch the video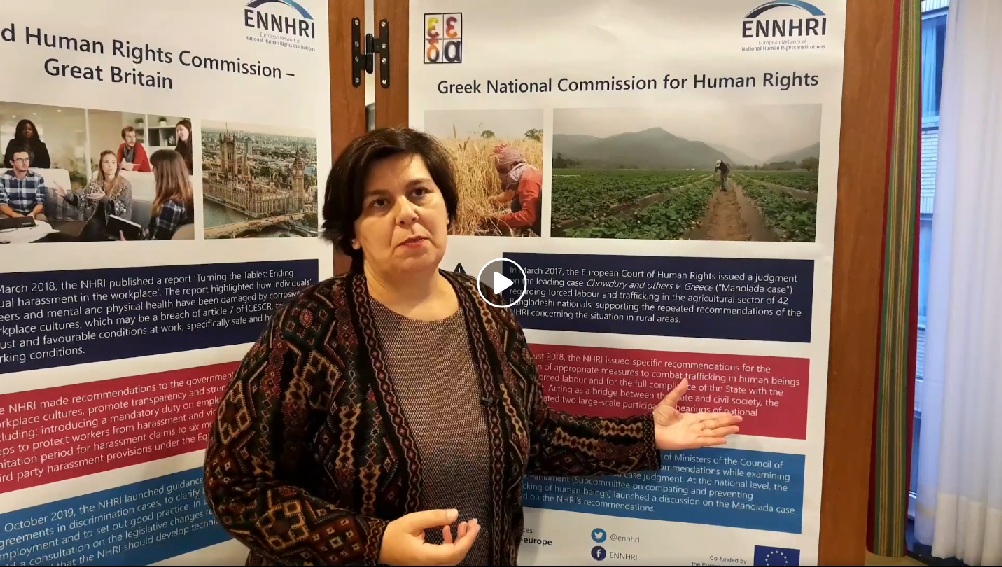 ---
 Annual Conference of the European Network of National Human Rights Institutions - ENNHRI (Brussels 14 November 2019). The Greek National Commission for Human Rights (GNCHR) represented by its President Professor Maria Gavouneli.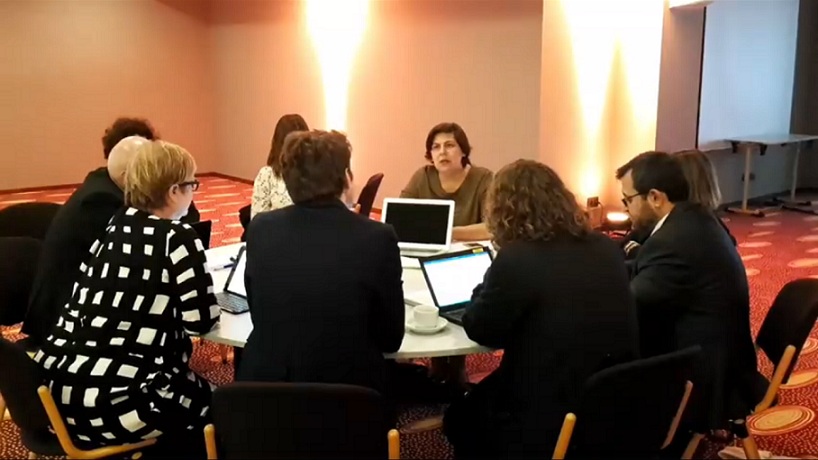 ---
Press Release: Racist Violence Recording Network expresses concern over xenophobic reactions against refugees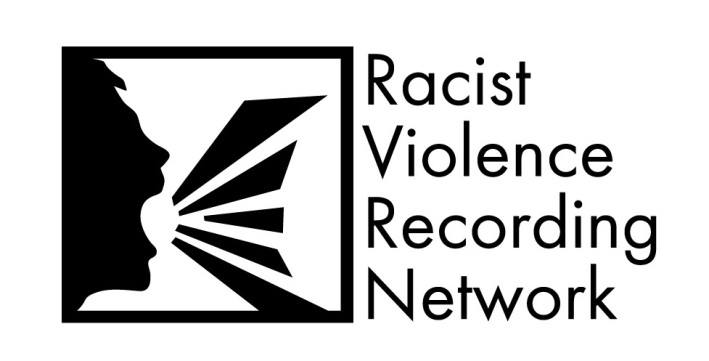 ---
Announcement: The GNCHR on the unsettling situation in the Eastern Aegean islands and the recent asylum developments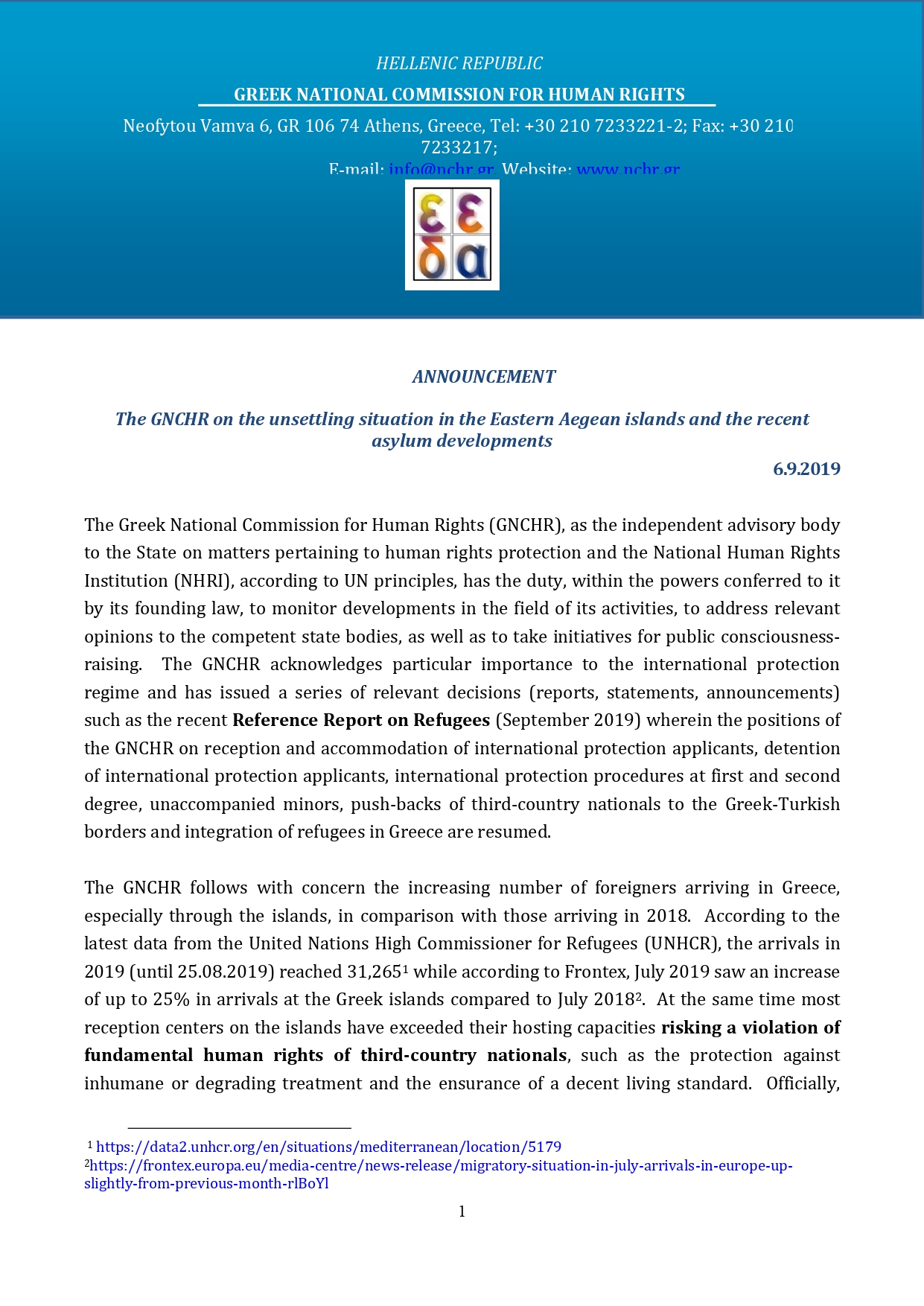 ---
Maria Gavouneli elected as the new President of the GNCHR
Vice Presidents Yiannis Ioannidis and Ellie Varchalama on the new Board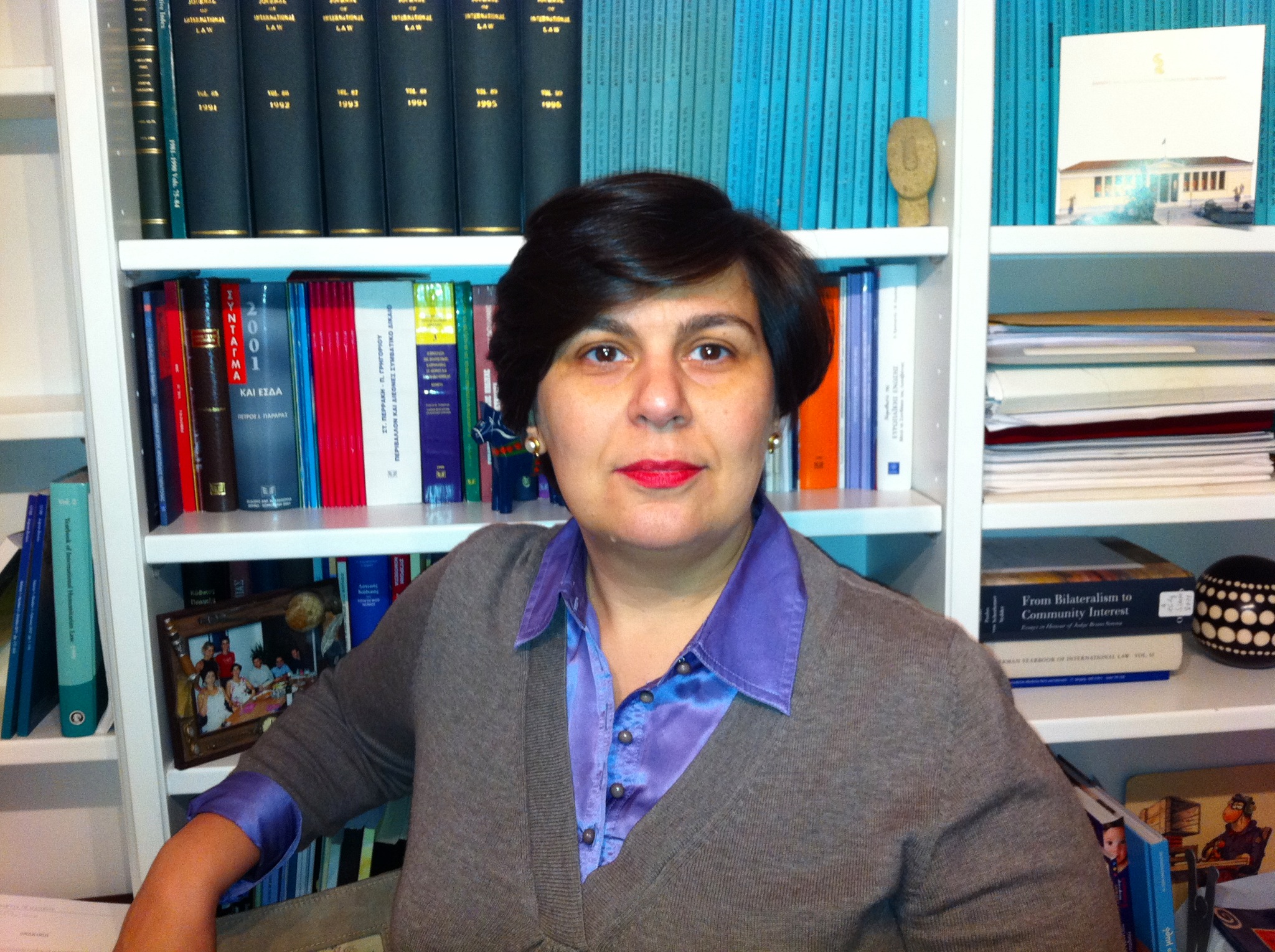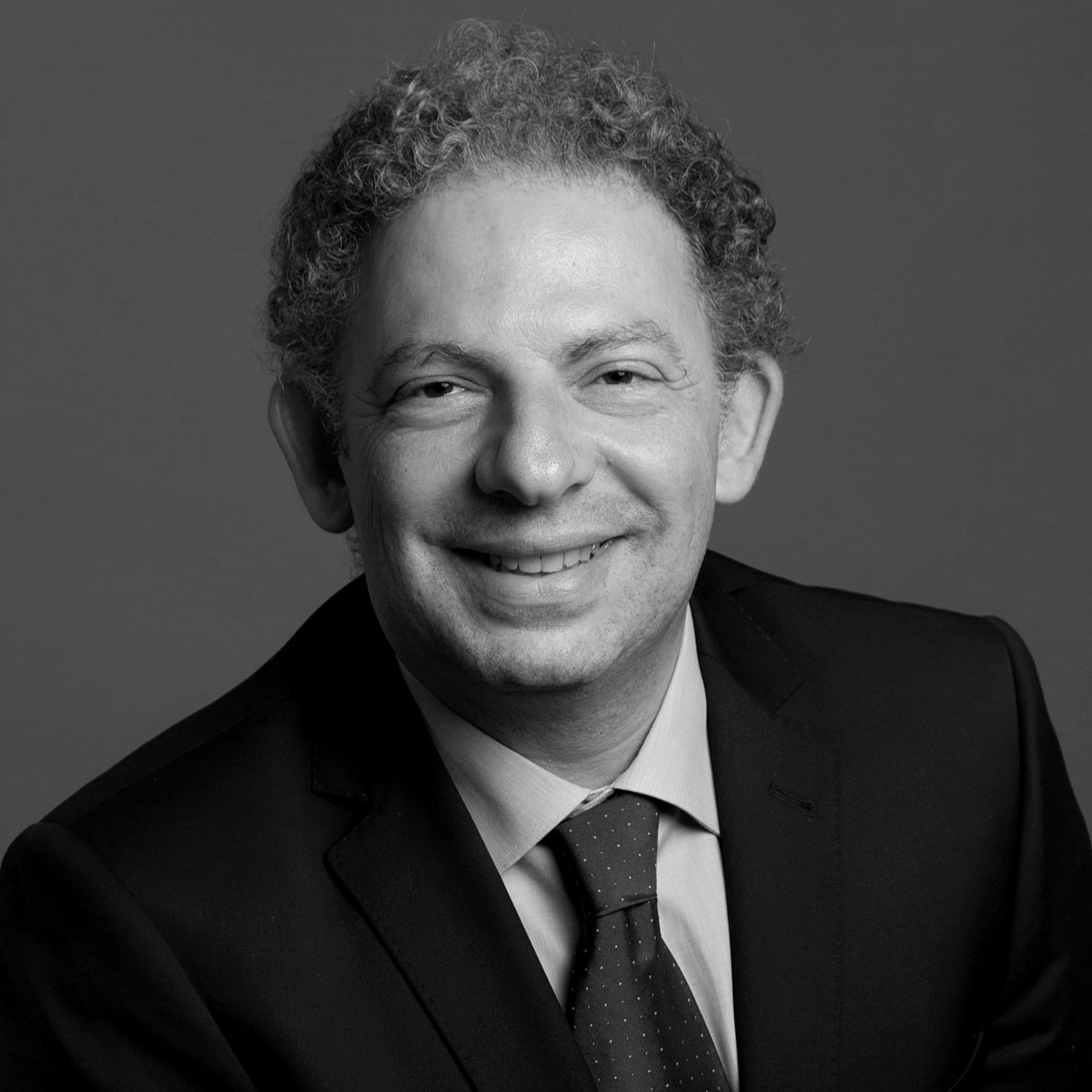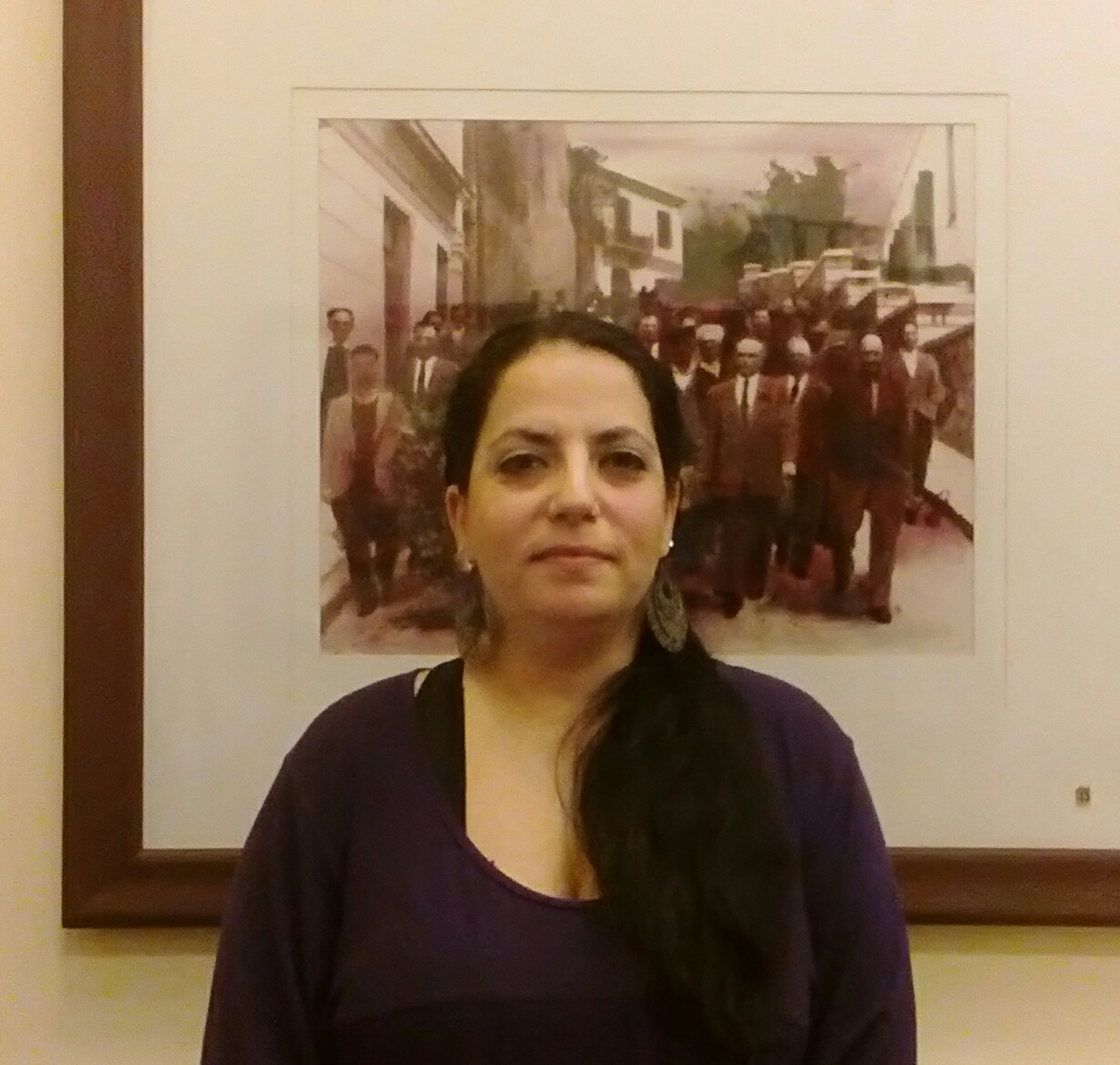 ---
 Statement  for the loss of Alice Yotopoulos-Marangopoulos (31.8.2018)
---
      GNCHR release for the meeting organized by the GNCHR on Tuesday, 20th February 2018, for the hearing of national stakeholders regarding the Problems of asylum seekers, refugees and migrants (20.2.2018)
---
Invitation of the GNCHR President to all stakeholders participating in the GNCHR to designate members
---
15 January 2018: Meeting of the President of the Greek National Commission for Human Rights (GNCHR) Mr. Georgios Stavropoulos with the President and Members of the National Human Rights Committee of the State of Qatar, at the GNCHR premises. 
---
GNCHR Statement [in Greek] for the sudden loss of its Vice-President, Angeliki Argyropoulou-Chrysohoidou (30.6.2017)
---
Press Release on the withdrawal of Article 19 as a whole from the Bill "Immigration and Social Inclusion Code" (24.3.2014)
---
Press Release on the Right to Water (24.6.2014)